Next Year Enrollment Dashboard for School & District Leaders
The Next Year School Enrollment dashboard titled "What are the student enrollment counts by grade level for the next school year" bar graph shows students' enrollment or pre-enrollment for the upcoming school year. For more detailed information about how to use this metric, check out our Next Year Enrollment Guide.
Use Cases
The Next Year Enrollment dashboard is most useful for staff members who have access to the whole district data set (All Access security).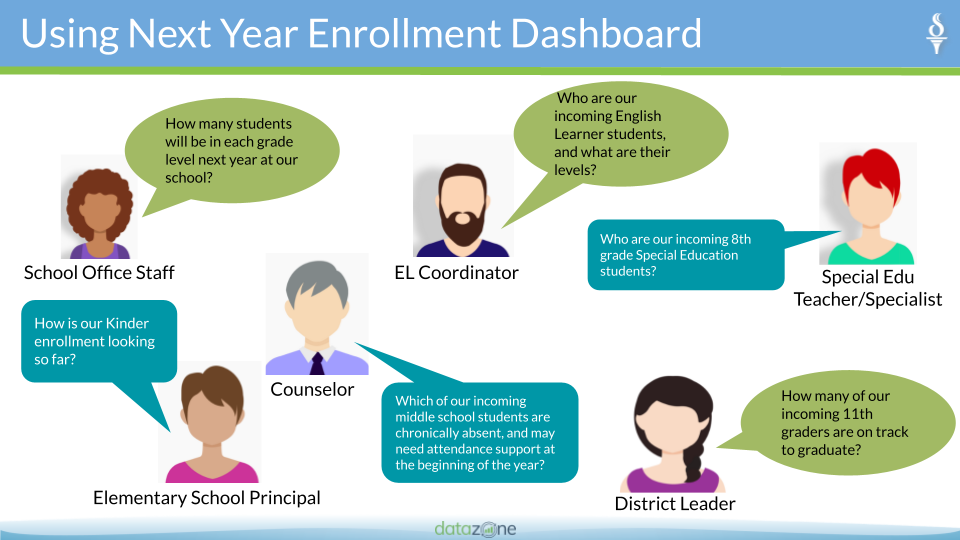 Using the Filters
Use the filters to look at specific student groups or enrollments by school.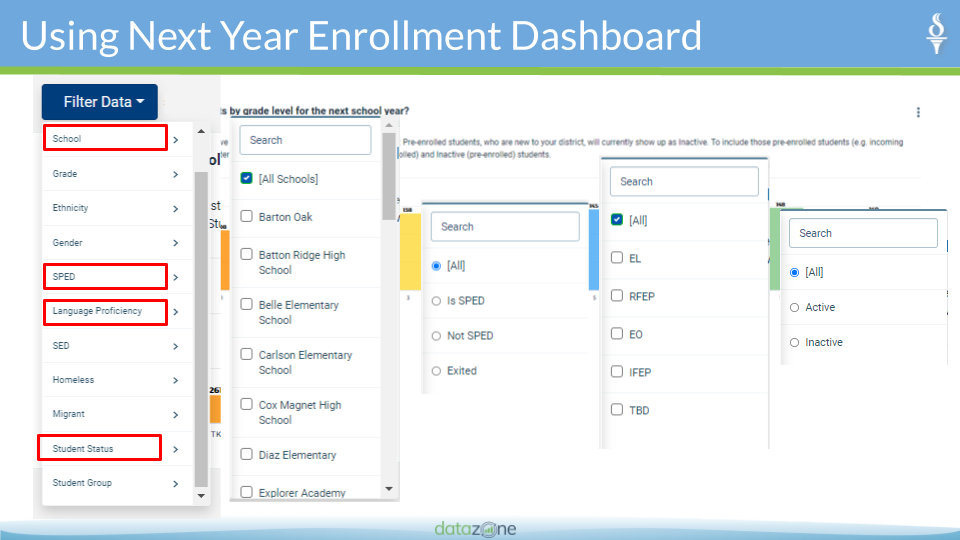 Student Detail List
Drill into the metric by clicking on a specific bar. This will display a Student Detail List that includes: Student ID, Student Name, Gender, Status, ELL, SpEd, Current Grade, Current School, Next Yr Grade, Next Year School.